Can I just say how cute Erin Condren stuff is! Back in May 2014 I was looking around to find the best type of planner/organizer that met my needs. I came across the Erin Condren Life Planner right before the launch of the June 2014 – July 2015 Life Planner. I was a poor, impatient college student so I didn't think I could afford to pay $50 or wait a whole month *eye roll*.
So I went to Staples and found this lovely 2014 Day Runner Organizer for $35 (still cannot believe I thought paying $35 for a planner was OK and $50 was not).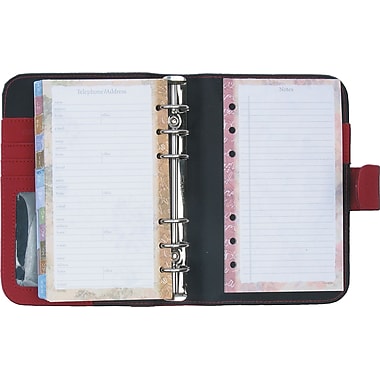 This served me well for quite sometime. After purchasing this I had about a million things going on between traveling to school, keeping up with my TBS meetings, traveling all around the U.S by flying and driving for TBS, bills to pay, etc. I had so many things I needed to keep track of and this Day Planner helped me stay organized.
However, about a month or two after purchasing this planner I realized it was kind of boring. Yeah, it had some floral print on it's pages but it wasn't fun. It was just kinda, meh. So I went out to Walmart and spent probably $15 on washi tape and fun colored pens. I thought maybe this would help make it more vibrant, colorful, and overall fun!
Well….here I am. About 7 months later, which the new year right around the corner. I decided that I wanted to forgo my Day Planner and look into an Erin Condren Life Planner.


I checked out Pinterst! Life Planner Wall of Fame is the best place to check out all the amazing planners. All the colors, quotes, and the best thing, how people used their Life Planners. This particular blog post is one of my favorites "How I Use my Erin Condren Life Planner". You can find a ton of "How I use…" on Pinterest.

I went to http://www.erincondren.com to check out what different styles were available. *Let me just take a moment and say that Erin Condren does not just sell life planners. There are Holiday gifts: photo cards, ornaments, gift labels, invitations, placemats, stationary, gift tags, and many more. There are Calendars and Books: life planners, 7″ x 9″ on-the-go notebooks, 8.5″ x 11″ spiral note books, wall calendars, desk pads. You can shop by Lifestyle: travel, iDevice, tshirts. And so so so many more!

Make your purchase. This was the hardest part. There were so many options I had no idea which one I wanted to go with. After hours of shopping online I finally decided to go with the Party Pop. You can personalize these planners so many ways, including how your name is written. "JAY GAMBLE" or "Jay Gamble" or "JaY gAmBlE" or "jay gamble". Whatever way you want! You can add a photo on the back of the planner as well, you can even so much as too change the colors if you really want! The options are endless!

Waiting….and waiting…and waiting…YEAH! I finally got the emailed saying my order had been shipped!
So as you would probably guess I keep checking fedex to see exactly what state it was in and what date.

Here I am, sitting at work, constantly refreshing the Fedex website page for my track info. Why you ask? Because it's stuck. There is a weather storm going on and the status of my package hasn't been updated in TWO DAYS! I know! TWO DAYS! So I'm currently still waiting for my package to arrive.

I ordered my Erin Condren Planner on November 11th. It was shipped out on November 17th and I had selected Fedex Ground (3-5 Business Days) with an expected arrival date of November 21st.
**Will update when planner arrives!